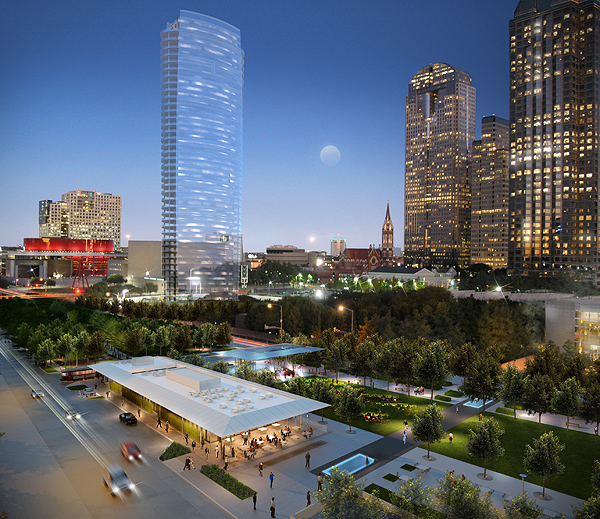 Klyde Warren Park and the Katy Trail
On the south end of Dallas's booming, hip high-rise district near downtown called Uptown, real estate developer Trammell Crow Company is erecting a two-building mixed-use complex called the Park District, continue reading...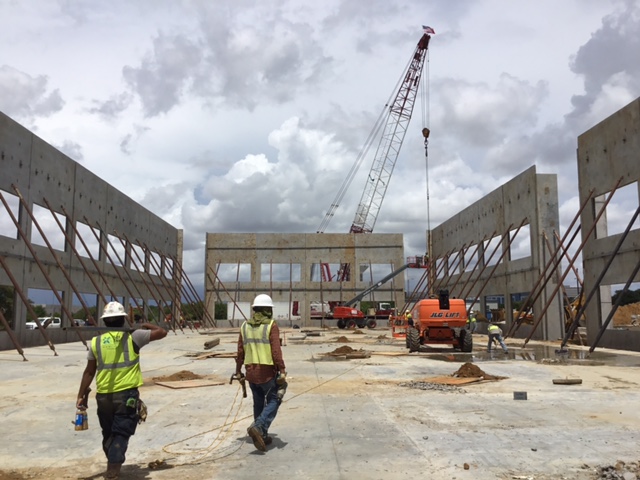 Spring Creek Center MOB Project Breaks Ground
Construction work has started on the Spring Creek Center Medical Office Building in Plano, Texas. 
The two-story, $5.8 million project consists of site work and shell construction of a 48,000-square-foot multi-tenant
.. continue reading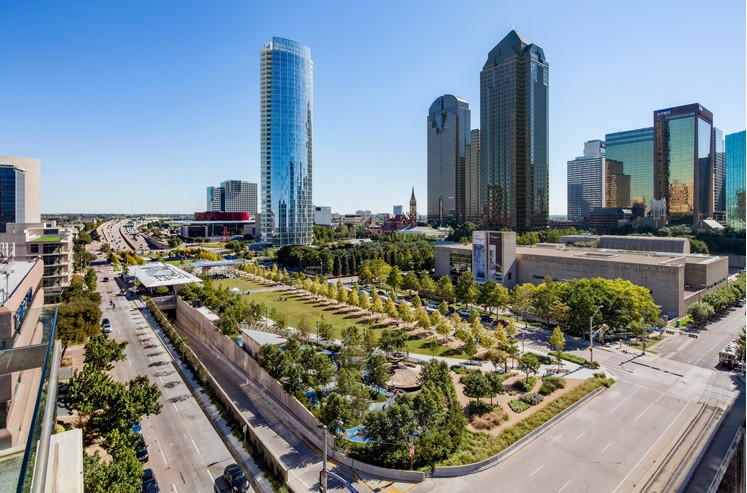 Why Klyde Warren Park's execs want to build a new deck headquarters
When Jody Grant talks about the need for proposed expansion of Klyde Warren park, he points to the popularity as the primary driver for the plans.
And, yet, Grant is also driven by needing a home for Klyde Warren Park executives in close proximity to park, which has been driving office rents and... continue reading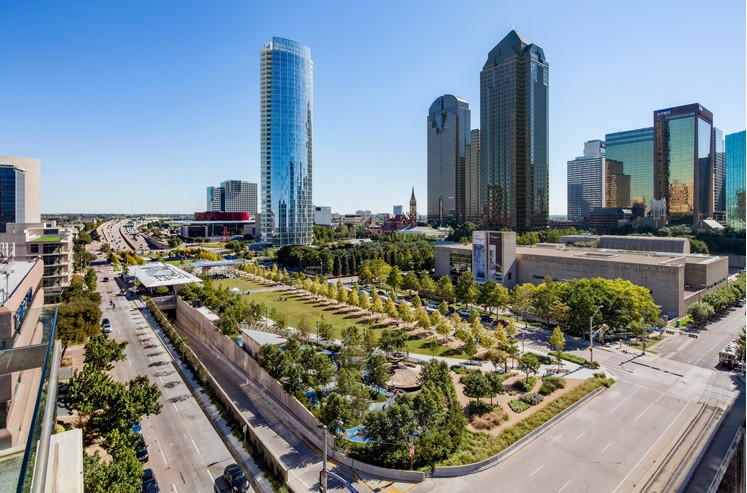 How Klyde Warren Park Has Changed Dallas Real Estate
The green space above the highway has driven up values in Uptown and downtown.
I remember the first time I heard about the idea to build a deck park over Woodall Rodgers Freeway. "These Texans are crazy," I thought to myself. It was 2002, and I had been in the area for just a couple of years, reporting on commercial real estate. I had moved here from Missouri... continue reading
A Day in the Life of Klyde Warren Park - Flyover
Take a trip over and through Dallas' Klyde Warren Park! Be sure to watch in HD for the best viewing experience.
Sprawling Urban Park Revitalizes Dallas
Latest from Green Building News
DALLAS — When the Woodall Rodgers Freeway was built in the '60s, it dissected the heart of Dallas, dividing uptown from downtown. continue reading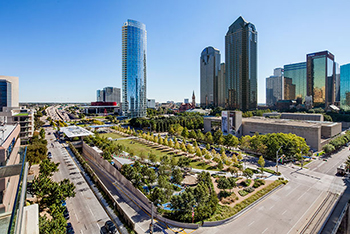 Klyde Warren Park Selected as Winner of 2014 ULI Urban Open Space Award
DALLAS (Oct. 21, 2014) — The Urban Land Institute (ULI) announced Klyde Warren Park as the winner of its prestigious Urban Open Space Award at the organization's Fall Meeting in New York City today. The annual competition recognizes successful public spaces that have socially and economically enriched and revitalized their communities. Klyde Warren Park was designed by The Office of James Burnett, landscape architect known for its award-winning projects, and was selected among five finalists. continue reading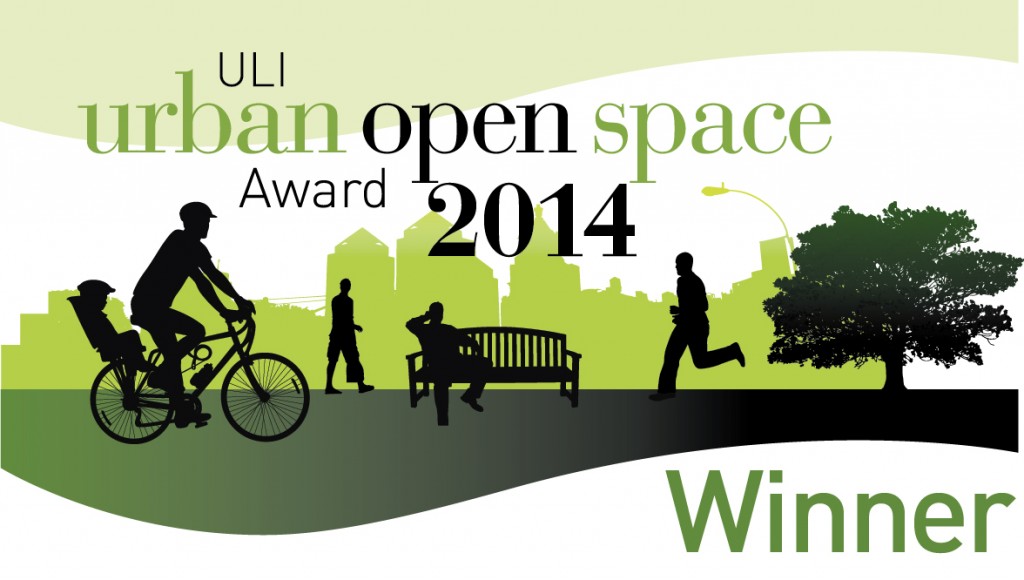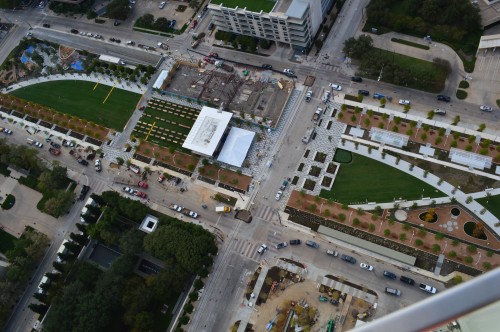 Klyde Warren Park Awarded LEED® Gold Certification
DALLAS  – Klyde Warren Park has earned LEED Gold certification in the New Construction category from the U.S. Green Building Council (USGBC). The park contains a host of sustainable features, including solar panels, high-efficiency glass, a geothermal cooling system, low water-usage irrigation and LED lighting fixtures.  continue reading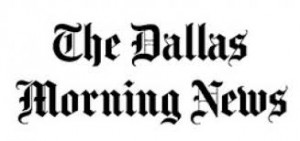 McCarthy Dallas Office Takes Home Top Industry Awards for its Key Additions to Dallas Arts District
McCarthy Building Companies, Inc., a Texas builder for 35 years, was recently recognized with two Topping Out awards for its work on two monumental additions to the Dallas Arts District – the city of Dallas Klyde Warren Park and the Dallas City Performance Hall. Klyde Warren Park also recently received a "Best Project" award... continue reading
Best Landscape/Hardscape/Urban Development: City of Dallas Klyde Warren Park
Klyde Warren Park is a 5.2-acre urban park built on a newly constructed bridge deck that spans Dallas' Woodall Rodgers Freeway. McCarthy Building Cos. completed construction on the $19.2-million park in November 2012. continue reading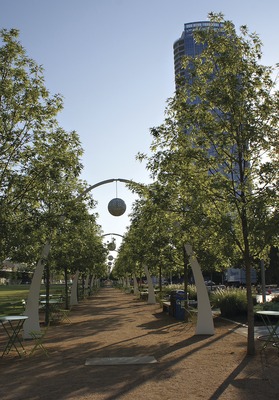 2013 CLIDE Awards Winners
Klyde Warren Park
Klyde Warren Park serves as a central gathering space for Dallas and its visitors. This tree-filled 5.2–acre urban green space built over the recessed Woodall Rodgers Freeway between Pearl and St. Paul streets in downtown Dallas serves as a vital connector between Uptown, Downtown and the Dallas Arts District. It engages downtown residents, workers and visitors with walking trails, a dog park, botanical garden, performance pavilion, a children's park, games area, and local food trucks. continue reading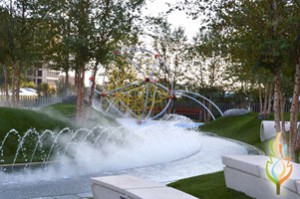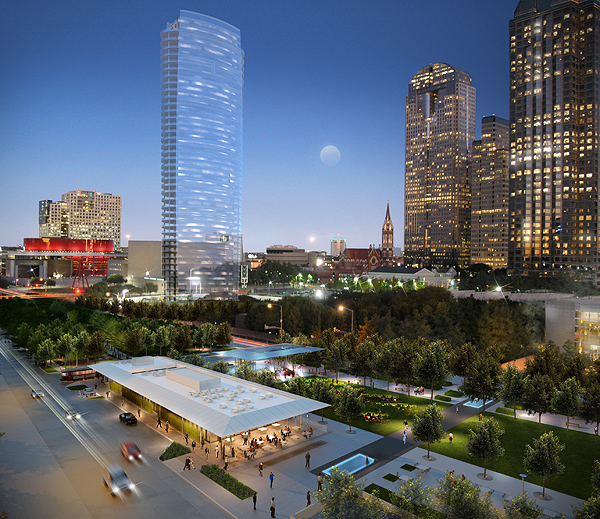 How Klyde Warren Park Was Built
Develop 5 acres of green space that supports 10,000 people atop a freeway that cuts through the center of one of the nation's largest cities? Sure, we can do that.
What would it take to construct a "lid" over Woodall Rodgers Freeway for a deck park? In late 2005, that question left Carter Burgess engineer Tom Shelton scratching his head.
"I went to Jody Grant's office at Texas Capital Bank, and he literally pulled out a napkin and said, 'Here's what I'm thinking about,'" says Shelton, who served as lead project engineer during the Klyde Warren Park's pre-development stage. continue reading

Dallas Logistics Hub Buildings Achieve Gold LEED® Certification
Dallas-Based Real Estate Developer Receives Gold Certification from the U.S. Green Building Council
DALLAS--(BUSINESS WIRE)--The Allen Group, developers of the Dallas Logistics Hub (DLH), a 6,000-acre multi-modal logistics park in Southern Dallas County, announced today that its first speculative industrial buildings located at 4800 & 4900 Langdon Road in Dallas have been awarded LEED Gold Certification established by the U.S. Green Building Council, and verified by the Green Building Certification Institute (GBCI). continue reading
LEED and the related logo is a trademark owned by the U.S. Green Building Council and is used with permission.
The 'LEED Certification Mark' is a registered trademark owned by the U.S. Green Building Council® and is used with permission.